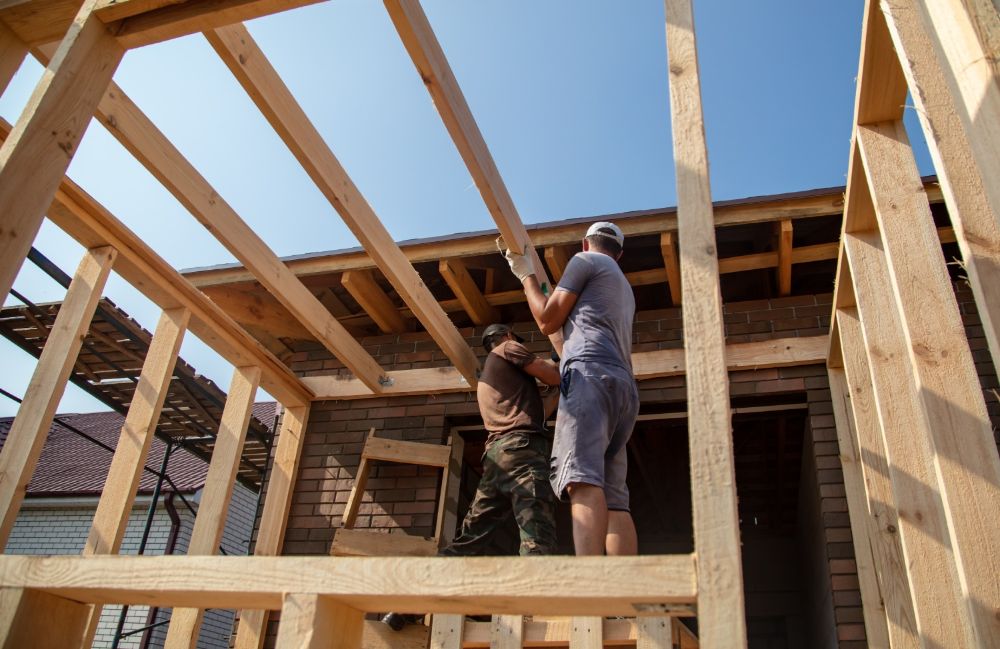 Are you currently searching for a new home in Texas, but are feeling overwhelmed by a large number of new constructions available? Or maybe you are looking to finally build your dream home, but are having trouble deciding between area home builders?
To make sure that your new house construction is everything you've ever wanted, it's critical to choose a builder with a proven track record of success, reputation for quality, and exceptional customer service. At NewBuilt.RealEstate™, we've identified some of the top home builders in Texas for 2023 to help you make an informed decision.
Why Choosing the Right Builder Is Important
Quality Assurance
One of the key benefits of working with a reliable builder is the assurance of high-quality construction. They will have a proven track record of delivering superior workmanship, using good materials, and adhering to strict building codes and regulations.
Timely Completion
Building a new home is a complex process that demands meticulous planning, unwavering attention to detail, and timely execution. An accomplished builder will have a team of professionals to help navigate any unforeseen challenges that may occur during the construction process to ensure that your home is completed on time.
Energy Efficiency
Selecting a builder who specializes in constructing energy-efficient homes is vital, especially with the extreme Texas temperatures and high energy costs. A dedicated builder will incorporate features like energy-efficient appliances, insulation, and HVAC systems to minimize your carbon footprint and reduce your energy bills.
Customer Service
A reputable builder in Texas will go the extra mile to make sure that you are not only satisfied with the final construction, but delighted with every aspect of the building process. They will communicate diligently from the initial consultation to the final walkthrough, and deliver exceptional customer service at every step.
Resale Value
A well-built home that meets high standards of craftsmanship and quality can attract potential buyers and drive up the price of your home. A trustworthy builder will focus on creating a safe, comfortable, and functional home with attention to details like energy efficiency, durability, and superior finishes. These elements will boost the resale value of your home in the long run.
How to Choose the Best Builder?
Here are the key considerations for choosing the best builder for new house construction:
Style
Research the builder's portfolio to see if they offer the style of home that you prefer. Check out their website, social media pages, and any online listings of homes they have previously built. This will give you a salient idea of the builder's style and if it aligns with your taste.
Most builders have model homes in Dallas or other areas that showcase their work. Visit these model homes to get an idea of the builder's style, craftsmanship, and attention to detail. Inquire about any custom options that the builder offers and see if they can accommodate your preferences.
Area and Location
When you're prospecting residential builders, you should consider the area and location where you want to live. Texas is a vast state with varying landscapes and climates, so it's prudent to work with a builder who has knowledge and expertise in the local area.
Builders who take pride in their work have a deep understanding of local building codes and regulations. These rules and regulations can vary from county to county, and a builder with experience in the local area will know what needs to be done to meet these requirements. This knowledge can help ensure that your home is built to code and that the home-building process runs smoothly.
Size of Home
The size of your dream home is another essential factor to keep in mind when choosing a builder for your quality new home construction. If you desire a larger home, look for someone who has a proven track record of building larger projects and can handle the complexities that come with building a bigger house.
On the other hand, if you're looking for a smaller home, seek out a builder who specializes in building smaller homes. They can help you make the most out of limited space and budget, while still providing you with the quality craftsmanship that you deserve.
Experience and Expertise
Look for a company with a proven track record of success in the industry. You want a builder who has been in the business for a considerable time and has completed many projects similar to yours. Make sure they have the necessary licenses, certifications, and insurance to operate in Texas.
They should also have a formidable team of architects, engineers, project managers, and tradespeople who can work together to ensure that your project is completed on time and on budget.
Reviews and References
Reviews and references from past customers provide a fair way to gauge a builder's reputation and reliability. Look for testimonials, online reviews, and references from previous clients. You can also ask the builder to provide examples of their work, such as pictures or tours of completed homes. Don't be afraid to ask questions about their building process, their communication style, and any challenges they've faced in the past and how they overcame them.
Top-Rated Home Builders in Texas for 2023
At NewBuilt.RealEstate™, we have an extensive network of builders and access to thousands of options for you. Our website features a selection of builders that meet our rigorous standards for quality, customer service, and results. We can connect you to standout builders with an established history of delivering amazing homes and a reputation for excellent customer care.
Perry Homes
Perry Homes is more than just one of the top Dallas home builders, they also serve the Austin, San Antonio, and Houston areas. They are known for building luxury homes that suit a range of lifestyles. Their in-house team of design professionals offers unique options that allow you to personalize your home to your own tastes. Each Perry home has a robust selection of quality features and smart home technology that comes standard.
Dunhill Homes®
Dunhill Homes® is a premier home builder in Texas that offers buyers the chance to build the home they've always wanted. With luxury finishes, energy-efficient features, and smart home technology, Dunhill's homes are built to impress. They are known for creating beautiful communities near amazing local amenities like recreational parks and lakes – perfect for families and individuals looking for a leisurely lifestyle.
Brightland Homes
Brightland Homes is a well-established private builder with a proven track record of building beautiful, affordable homes for over 30 years. The company has developed a reputation for exceptional quality, superior craftsmanship, and competitive pricing. If you're looking for resort-style amenities on a limited budget, Brightland Homes is a good choice.
Pulte Homes
Pulte Homes has over 70 years of experience in homebuilding, offering strict quality-control measures to ensure accuracy and high standards. Their signature Build Quality Experience includes attention to detail, personalization, and prompt and open communication with the homebuyers every step of the way. With Pulte Homes, you can be confident in the quality and craftsmanship of your new home.
M/I Homes
With over 140,000 satisfied homeowners since 1976, M/I Homes has built a reputation for integrity, trust, and care. From the foundation to the rooftop, M/I Homes employs the latest building techniques and their own Whole Home Building Standards that exceed industry code. They aim to improve energy efficiency at every turn, meaning you can save an average of 30% over the cost of a home built to standard code.
Lillian Custom Homes
Lillian Custom Homes is a family-owned company known for building high-quality homes with innovative designs and energy-saving features. They use industry-leading actual construction materials and cost-saving spray foam insulation in all their new homes, which can reduce heating and cooling costs by nearly 50%.
CastleRock Communities
CastleRock Communities is a home builder with a long-standing reputation for prioritizing the well-being of families. With over 18 years of experience and more than 15,000 homes built across Texas, CastleRock has demonstrated a strong commitment to community, honesty, and thoughtfulness in their projects.
Toll Brothers
Toll Brothers is a renowned builder of luxury homes across 24 states in the US. They are a Fortune 500 company that was founded in 1967. Toll Brothers has a stellar reputation and have received numerous awards over the years, including the #1 Home Builder in Fortune Magazine's 2023 survey of the World's Most Admired Companies®. Their approach to building home communities is strategic, with a focus on building in a desirable and convenient location (such as near the Dallas Museum, Dallas Arts District, Downtown Fort Worth, and so on).
Explore New Construction Homes in Texas With NewBuilt.RealEstate™
Let NewBuilt.RealEstate™ connect you with top builders in Texas who have a track record of success, quality, and exceptional customer service. We can help you find the home builder that can meet all your needs and wants. With thousands of builders to choose from, our team of ambassadors will introduce you to the best options and guide you through the home buying journey.
Whether you're looking for a starter home amidst a booming job market, a luxury estate in Dallas, or anything in between, we have you covered. Contact us online or call us at (214) 396-8966 to start your journey towards owning a great new construction home in Texas.