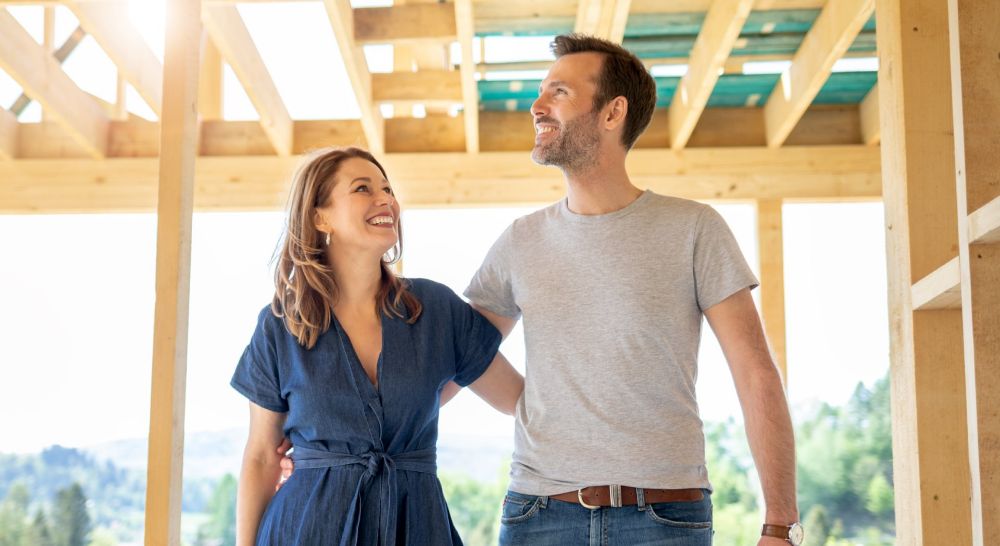 After years of construction projects failing to keep up with the rapidly growing demand for homes and inventory shortage, homebuilders are doing their utmost to meet the needs of the homebuyer market. While builders are working to bring new construction properties to the market, the rush can sometimes lead to cutting corners and unintended errors.
Identifying potential construction flaws before moving in has become more critical for homebuyers. As the real estate market remains competitive, home inspections have become necessary because newly built homes can have several issues that must be addressed.
But finding the right home for your needs doesn't have to be challenging.
NewBuilt.RealEstate™ provides homebuyers with an easy way to find newly constructed homes from builders in the desired location.
How Does the NewBuilt.RealEstate™ Process Work?
What makes NewBuilt.RealEstate™'s process unique is the personalization that helps home buyers find a construction property that best meets their needs. One major challenge that homebuyers face can be the ever-changing prices and availability of suitable properties that have quality new home construction.
NewBuilt.RealEstate™ builder relationships and experienced staff set it apart from the competition. The construction property-finding process starts when you meet a New Built Agent and discuss your goals.
The agent will research a property that best meets your goals and identify the most relevant builders and communities. This can include areas with the best schools or areas with the best booming job market in Dallas Arts District, around Dallas museum, or homes in Dallas with the best community improvements! Once the Dallas home builders are determined, the agent will get quotes on updated prices, ongoing promotions, incentives, and availability of the said properties.
Every detail is compiled into a descriptive list of your best-suited properties, and private tours will be set up. Eventually, once you find the right builder, community, and property, the agent will negotiate the best deal and secure incentives.
Real Estate Agents with Licenses & Certifications
All the agents at NewBuilt.RealEstate™, is New Home Construction (NHC) certified. This qualifies them for product and transaction knowledge to guide you through every step of a new construction property's purchase and customization.
The agents also have Accredited Buyer Representatives (ABR). This means they will guide you through every step of the home-buying process while protecting your best interests—additionally, NewBuilt.RealEstate™'s agents are Residential Construction Certified (RCC).
This ensures they have received thorough training to identify various construction materials, terminologies, methods, designs, and systems, such as builder's smart home features and figuring out your own internet service involved with residential construction.
More importantly, NewBuilt.RealEstate™ is associated with the Nations Association of Home Builders (NAHB), ensuring access to builder events and exclusive training that further adds value.
It's Not Only the Buyers That Benefit – Sellers Too!
With the help of leading technology and market trends, NewBuilt.RealEstate™ syndicates home sellers' listings with over 50 consumer home websites, implements custom pay-per-click campaigns, creates a custom website, and initiates various ad retargeting strategies.
For home sellers, this ensures that your property remains in the buyer's mind at all times by maintaining a strong digital presence. This saves the sellers from the hassle of creating a listing themselves and ensures they get the best offers from the most interested buyers.
NewBuilt.RealEstate™ helps home buyers & sellers gain the best outcomes through various digital services. The company has partnered with multiple builders to bring you the best properties according to your unique needs.
Get in touch today by calling (214) 396-8966 or email at: home@newbuilt.realestate and find new construction homes for sale and receive help with the home-building process and make your home-buying journey easy!