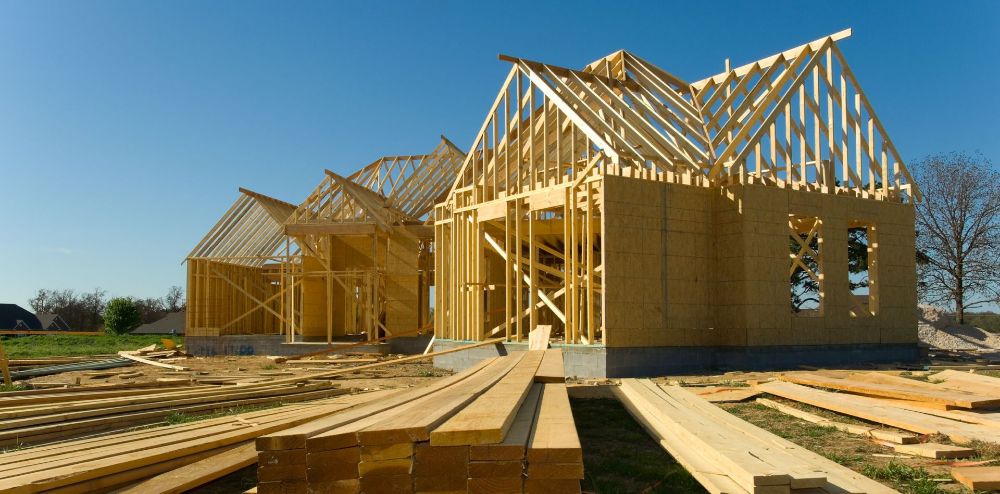 The Money magazine lists McKinney as one of the fastest-growing cities in the US, with Victorian-era homes and a charming downtown. It's a recognizable achievement to be ranked at the top of the list as the magazine considers several factors. These include affordable housing, schools, safety, economic strength, job growth, healthcare accessibility, leisure and arts, and the convenience of living.
The magazine previously recognized the city in 2012 as one of the top neighborhoods to live in, with a developing and booming economy. To date, the city offers excellent scenic views, a historically rich downtown, and colorful trees, which will make you want to embrace the Southern charm.
However, to help you make a more informed decision, let's discuss the 9 most important things to know when buying a home in McKinney:
1. Why Buy a Home in McKinney?
It is an excellent place to live, work, and recreate. It's a quickly growing city with some of the fastest job growth rates in the entire country. The neighborhoods are diverse, safe, and affordable. Plus, there are plenty of recreational opportunities nearby, like hiking trails and lakes for fishing or swimming.
2. Cost Of Living
The cost of living in McKinney is slightly higher than the national average but still reasonable compared to other equally sized cities in the United States. But what the place asks in costs, it makes up for it with an abundance of facilities. This means you'll be able to find plenty of affordable housing options that fit your budget.
3. Taxes
McKinney is one of the most tax-friendly cities in Texas. The sales tax rate is 8.25%, with additional local taxes adding just 0.50%. Property taxes are also low compared to other areas, making it an attractive option for people looking to buy a new home.
4. Schools
With excellent public education options, McKinney offers some of the most renowned and best schools in the state. Several higher learning institutions nearby, such as Dallas Baptist University and Collin College, provide students with access to college-level courses while remaining close to home.
5. Job Opportunities
McKinney has seen impressive job growth in recent years, making it a great place to buy a home and start or expand your career. The city's proximity to Dallas-Fort Worth provides access to even more job opportunities and potential employers.
6. Living Options
If you're looking for a diverse array of living options depending on the size of your family and budget, look no further. McKinney offers single-family homes, condos with multiple bedrooms, townhomes with a large family room and walk-in pantry, energy-efficient apartments, lofts with all the features, and much more through local home builders. The variety ensures that you find a property that meets your lifestyle and price range. Find your dream home through a custom home builder today!
7. Community Involvement
McKinney is an active community with various events, activities, clubs, and volunteer opportunities throughout the year. From festivals like Arts in Bloom to seasonal celebrations like Home for the Holidays, there are ample ways to get involved and meet new community members.
8. Downtown
Downtown McKinney is the city's entertainment center. There are various trendy shops, gourmet restaurants, and a great nightlife scene to explore. You can also find art galleries, museums, and cultural attractions in the area.
9. Transportation & Commuting
Several transportation options in McKinney make commuting around the city in a timely manner convenient. There are public transit and ride-sharing services and major highways and interstates nearby. The McKinney National Airport is also situated in the town, making it easy to travel to other destinations.
All In All…
With continuous development and maintained growth, the city might just be the perfect neighborhood for your new beautiful home.
If you're looking to purchase or sell a property in McKinney, TX, NewBuilt.RealEstate™ is your go-to custom home builders within the home building industry. NewBuilt.RealEstate™ offers various services that assist both home buyers and sellers in finding the best deals through skilled agents and digital strategies. The company has partnered with a community of builders to ensure that you can find a property that best suits your needs and budget. NewBuilt.RealEstate™ can find you quality homes within Dallas, North Dallas area, North Texas, and more!
Get in touch by calling: (214) 396-8966 or email at: home@newbuilt.realestate for your custom home builder needs and start the building process on your home construction today!