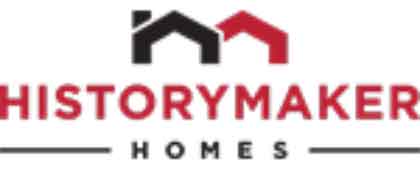 About the Builder
The HistoryMaker Timeline
Whether you're building or buying a new home, you want to feel confident in the builder you choose. It's important you know why we started, how we got here, and what keeps us going. Before you invite us to be a part of your journey, let us walk you through ours.
1946 MITCHELL'S GROCERY
The Mitchell family has always had an entrepreneurial spirit. It started when O.N. Mitchell Sr. opened Mitchell's Grocery in East Fort Worth after his time as the meat department manager at Leonard Brother's Grocery Store. When some concerning health issues emerged, O.N. Mitchell Sr.'s doctor suggested moving into an industry that was less stressful and outdoors. So, he began building homes for soldiers returning from World War II.
1949 FIRST HOME SOLD
Under the name Young American Homes, O.N. Mitchell Sr. and O.N. Mitchell Jr. built and sold their first home for roughly $5,000. In April of 1949, the Fort Worth Star Telegram's Annual Home Show recognized the Mitchells in a full-page ad that featured Helen Margaret Mitchell and baby Bryan Mitchell in their home.
1958 FIRST COMMUNITY: PIKE VIEW
O.N. Mitchell Sr. and Jr.'s Pike View community strayed from the then-standard practice of developing a handful of lots at a time. This Arlington community, comprised of 160 single-family homes, kicked off the beginning of a new building standard: developing full communities. The best, most upgraded home in the neighborhood sold for $9,995.
1960-1961 THE AWARD GOES TO…
The Texas Association of Home Builders awarded Young American Homes, now known as HistoryMaker Homes, first place in the 1960 Parade of Plans' category of homes priced $12,000 and under.
1964 SUNDAY SALES AND SERVICE
O.N. Mitchell Jr., his wife, Helen, and two boys, Dee and Bryan, were known for spending Sunday afternoons signing contracts on the hood of his Oldsmobile Fastback. No matter how many contracts were signed, the family always packed up at 6:00 p.m. to attend Sunday evening church service.
1977 FOUNDER O.N. MITCHELL, SR.
In September 1977, the Mitchell family experienced great loss at the passing of co-founder O.N. Mitchell Sr. His life was celebrated by his contributions of time, money, and efforts that supported his Christian values. He was admired for his insight and innovation in the growing industry of homebuilding. The seeds he sowed into his family and the business continue to bless and inspire today's generations.
1979 TIMES OF CHANGE
The Mitchells sold one-and-a-half story floorplans that included an unfinished room above the garage of the home. At a time when Americans faced high gas prices and pricey mortgage rates of 18%, this innovation kept costs affordable for buyers, allowed families to move in sooner, and finish the room on their own time.
1986 3RD GENERATION PRESIDENT AND CEO: BRYAN MITCHELL
In 1971, Bryan graduated from Texas A&M University with a degree in veterinary medicine and went on to open three vet clinics in Tarrant County. But the homebuilding industry offered Bryan more time to spend with his father, so he transitioned away from veterinary medicine. Colonial Estates, a twenty-lot subdivision, was Bryan's 1986 debut as a full-time builder.
1997 FAMILY FIRST
Nelson Mitchell graduated from Texas A&M University and joined HistoryMaker Homes' ranks in 1994. He spent his first year out in the field learning how to build both homes and relationships within the industry. In 1998, Bryan dealt with serious illness that required Nelson to step into his father's shoes and support the company.
2000 4TH GENERATION PRESIDENT: NELSON MITCHELL
Nelson's time as the company's president brought tremendous innovation. He oversaw the development of the first showroom, totaling 10,000 square feet and HistoryMaker Homes' tagline, "More Home. Less Money." These additions were indicative of this period of growth; from 2002-2006, the company quadrupled the number of homes sold in a year from 300 to 1,200.
2006 EDUCATING FUTURE GENERATIONS
With an impressive lineage of Texas A&M graduates, the Mitchell family is an integral part of the Aggie family. Texas A&M's construction science program receives enormous support from endowments, donations, scholarships, and programs facilitated through HistoryMaker Homes.
2016 HELLO HOUSTON
Alongside the North Texas area, the opportunities that lay waiting in Houston became too good to pass up. After more than six decades in the Dallas-Fort Worth metroplex, HistoryMaker Homes opened its first Houston model home in Spring, Texas named Wright's Landing.
2017 LANE WRIGHT NAMED PRESIDENT
Lane Wright became the company's first president outside of the Mitchell family on January 1, 2017. He formerly served as the Chief Operating Officer, playing an integral role in HistoryMaker Homes' growth. Though his title has changed, his commitment to the company's core values and passion for excellence has not.