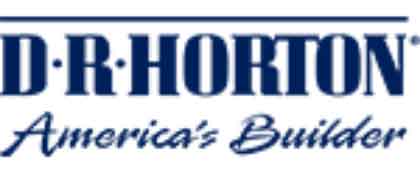 About the Builder
We Are America's Builder
It's one of the greatest opportunities we have as Americans. It's that special place where our memories are made – that place we call home. Since 1978, we've been delivering the American dream. We believe in a vision of homeownership for everyone, a home for every stage in life.
Commitment to excellence
In 1978, D.R. Horton broke ground on our first home in Fort Worth, Texas. Since that day, the company has defined its success not by bricks and mortar, but by the satisfaction of the families that make our houses their homes. Our foundation is a single, guiding principle: a value-first dedication to the individual needs of each and every one of our nation's homebuyers.
From first-time homebuyers to empty nesters, our family of brands provides a home for every stage in life. Our highly-trained, market experts are where you want to live, from New Jersey to Hawaii, providing unique, personalized services tailored to your individual needs. But the real value comes from the quality construction we put into every home, and the peace of mind that comes with a premium-backed warranty from America's Number One Homebuilder.
What else should you consider as you select a new home? We believe the financial strength of the builder is an important consideration. Below are a few items for your consideration in determining our ability to be there for you, both during the construction process and after you close on your home.
We've delivered more than 930,000 homes to our nation's customers since our company's inception.
Since 2002, more homebuyers have chosen D.R. Horton than any other national builder.
We operate in 45 of homebuilding's top 50 markets in the U.S., and rank among the top 5 in 39 of these.
Our team of operating experts are spread across the nation in 33 states and 105 markets.
Above all, our customer-driven principles have allowed us to work closely with each individual market to gain insight into the needs and wants from those who matter most: you.
Building the future
We've come a long way, and while more people choose our family of brands over any other builder in the country, we never forget the most important thing of all – the families that choose us for their place to call home.
So continue to live out those dreams, America, and know we'll be here for you every step of the way.
D.R. Horton. We are America's Builder.